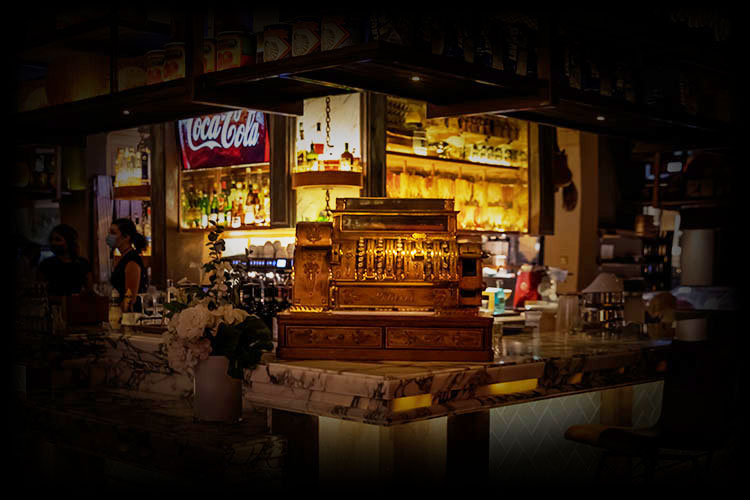 Prosecco / Peach Puree / Peach Schnapps
Prosecco / Mango Puree / Triple Sec

Prosecco / Passion Puree / Fresh Lemon Juice / Peach Schnapps

Prosecco / Strawberry Liquor / Simple Syrup
Bourbon / Sweet Vermouth / Bitters

Vodka / Ginger Beer / Fresh Lime Juice

Gin / Tonic / Fresh Fruit
Tequila / Triple Sec / Fresh Lime Juice / Simple Syrup / Salted Rim

Bourbon / Fresh Lemon Juice
Pork and Beef Meatballs, Slowly Braised in San Marzano Tomato Sauce & Finished with Grana Padano

Golden Calamari & Calabrian Chile Aioli

Ricotta Filled Ravioli & Roasted Tomato Marinara

QUATTRO FORMAGGIO ARANCINI

Crispy Risotto Filled with Cheese & Calabrian Chile Aioli

Scottish Salmon, Speck, Sicilian Pistachios, Citrus & Extra Virgin Olive oil
*Restrictions may apply. An 18% service charge will be added to your bill.
*Raw, undercooked and barely cooked foods of animal origin such as beef, eggs, fish, lamb, milk, poultry or shellfish increase the risk of foodborne illness.
Individuals with certain health conditions may be at higher risk if these foods are consumed raw or undercooked.