(Mango, Strawberry, Passion Fruit, Coconut) Rum, Fresh Lime Juice, Mint, Sugar & Soda Water

(Mango, Strawberry, Passion Fruit, Watermelon) Tequila, Triple Sec, Fresh Lime Juice, Agave Nectar & Splash Orange Juice

Rum, Piña Colada Mix & Coconut
(Mango, Strawberry, Passion Fruit) Rum, Fresh Lime Juice & Sugar

Cachaca Soul, Muddled Lime & Sugar Cane
Prosecco & Fresh Orange Juice
Prosecco & Strawberry Puree
Prosecco, White Peach Puree & Peach Schnapps
CHIANTI, Fattoria del Cerro

Tuscany, Italy

CABERNET SAUVIGNON, Bonanza by Caymus

Napa Valley, USA
RIESLING, Chateau Ste Michelle

Washington State, USA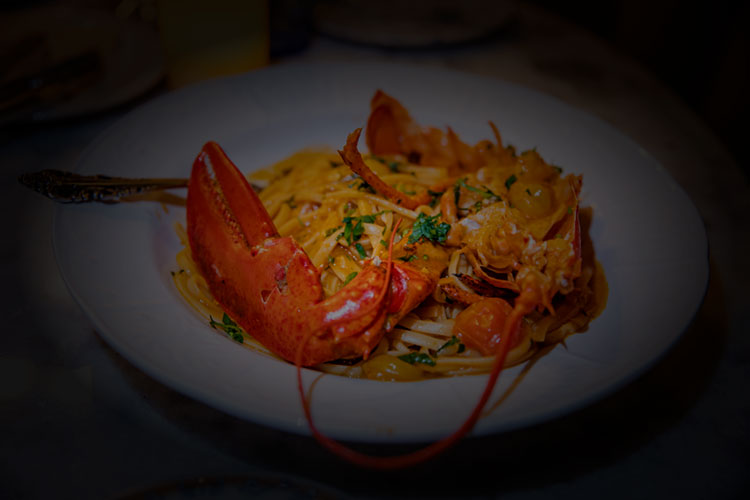 Golden Calamari, Radicchio, Arugula & Calabrian Chili Aioli

Scottish Salmon, Speck, Granny Smith Apples, Fennel, Radish, Lemon Juice & Olive Oil
Pork & Beef Meatballs, Slowly Braised in San Marzano Tomato Sauce, Finished with Grana Padano, Ricotta Cheese

QUATTRO FORMAGGIO ARANCINI

Crispy Risotto Filled with Cheese, Served with Marinara Sauce
Homemade Fettuccine, Fresh Basil Pesto, Cherry Tomatoes

Homemade Fettuccine, Creamy Alfredo Sauce, Grana Padano Cheese

Spaguetti Tossed in a Rich Bolognese Finished with Pecorino Romano
Pink Sauce, Fresh Mozzarella and Basil

Pan Seared Free Range Chicken Breast, Onions, Spinach, Demi-glace Sauce and Fingerling Potatoes
Add: Chicken 5 |  Shrimp* 8
A 20% service charge has been added to your bill.
*Raw, undercooked and barely cooked foods of animal origin such as beef, eggs, fish, lamb, milk, poultry or shellfish increases the risk of foodborne illness.
Individuals with certain health conditions may be at higher risk if these foods are consumed raw or undercooked. May be served rare.